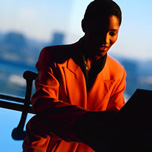 GiftCollege Certification program is designed to increase knowledge and expertise in gift planning. GiftCollege provides a quality curriculum and certification as a Certified Gift Planning Associate (CGPA) with 50 credits or as a Certified Gift Planning Professional (CGPP) with 100 credits.


GiftCollege Certification includes the following steps:
Register for the Program

Your first step is to register for GiftCollege. Signing up for certification permits you to increase your knowledge and pursue certification as a Certified Gift Planning Associate or Certified Gift Planning Professional.

Participate in the Webcasts

Participating in a webcast requires that you do three things: complete a reading assignment in GiftLaw Pro, watch the full webcast and take a quiz with a 70% passing grade. After viewing the full webcast, reading the subchapters and passing the quiz, students will be awarded 1 credit toward the goal of becoming certified. CGPA certification requires a total of 50 credits. CGPP requires 100 credits. GiftCollege allows you to work at your own pace and select the webcasts appropriate for you. You may customize your program by selecting webcasts applicable to your position.

Final Examination

Once you have reached the required credits, the next step is to take the timed final examination. The examination covers only material from the specific webcasts you watched. The exam must be proctored by a certified teacher and requires a $150 processing fee. Exams become available once you have completed 50 credits towards your CGPA and after 100 cumulative credits for a CGPP.

Certification Awarded

Upon passing the final examination, the CGPA or CGPP certification will be awarded.
"I wanted for you to be among the first to receive an e-mail from me bearing my new "CGPA" designation in the signature block!! Thank you for offering this outstanding educational program to those in our profession. Because it relates back to Crescendo Interactive, I predict the CGPA designation will quickly become one of the most credible and highly recognized professional designations in our industry."

Dave Miedema, CGPA
Director of Development, School of Medicine and Health Sciences
UND Alumni Association and Foundation